OUR NEXT CONCERT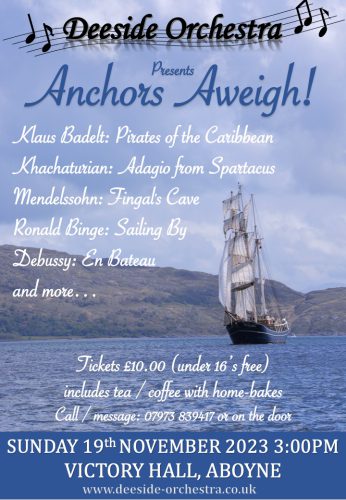 ANCHORS AWEIGH!
Our Autumn 2023 concert takes place at 3:00pm on Sunday 19th November in the Victory Hall Aboyne and has maritime theme with music from classical composers, the movies and television.
For tickets, call 07973 839417 or on the door.
WHO WE ARE
We are an energetic amateur orchestra that meets weekly during school term times to play a variety of popular and light classical music. We welcome musicians from all over Aberdeenshire who enjoy making music in a fun and relaxed environment.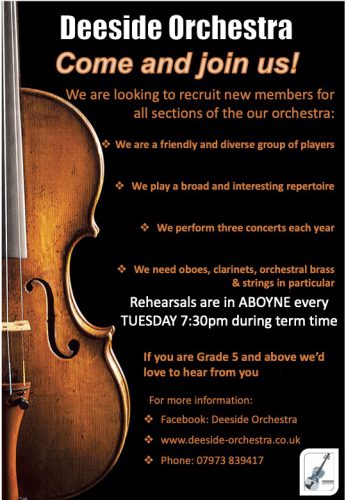 We are always looking to recruit new members
We come from across Aberdeenshire and are of ages and walks of life.
We play a broad and interesting repertoire and typically perform three concerts per year.
If you are Grade 5 and above, we'd love to hear from you. For more details please refer to our JOIN US page.