UPCOMING CONCERTS
SUNDAY 19th NOVEMBER 2023 3:00PM
Anchors Away! Concert, Victory Hall, Aboyne
The Deeside Orchestra presents a program of classical music with a maritime theme, including Pirates of the Caribbean by Klaus Badelt, Fingal's Cave by Mendelssohn, Adagio from Spartacus by Khachaturian, and Ronald Biunge's Sailing By.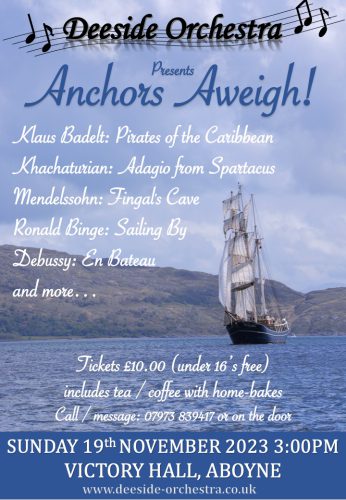 PREVIOUS 2022/23 EVENTS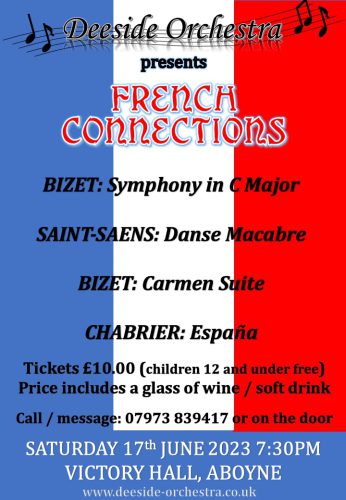 JUNE 2023 FRENCH CONNECTIONS CONCERT
Our summer concert had a decidedly french theme with music by Bizet, Saint-Saens, Bizet and Chabrier.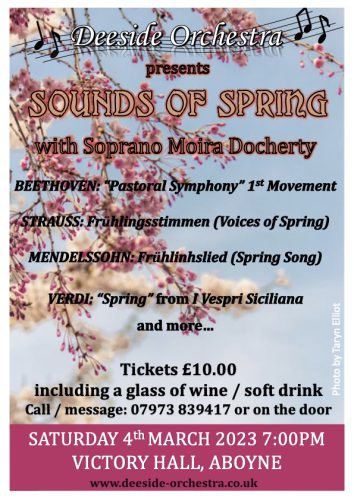 MARCH 2023 SOUNDS OF SPRING CONCERT
The Deeside Orchestra was joined by local soprano Moira Docherty to present an evening Spring themed songs and popular orchestral music .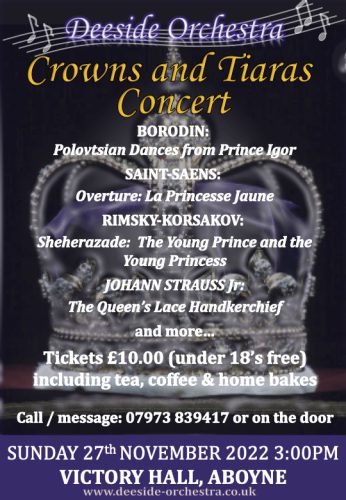 NOVEMBER 2022 CROWNS AND TIARAS CONCERT
Music with a Royal theme and in memory of the Deeside Orchestras founder Andy Linklater.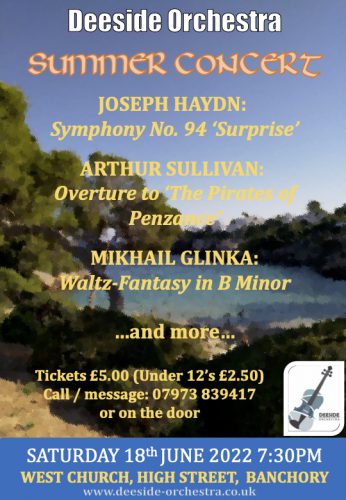 JUNE 2022 – SUMMER CONCERT
Our program included a wonderful mix of classical music, including the ever popular 'Surprise Symphony' by Haydn, the Overture to Gilbert & Sullivans 'The Pirates of Penzance' and a delightful Waltz-Fantasy by Glinka.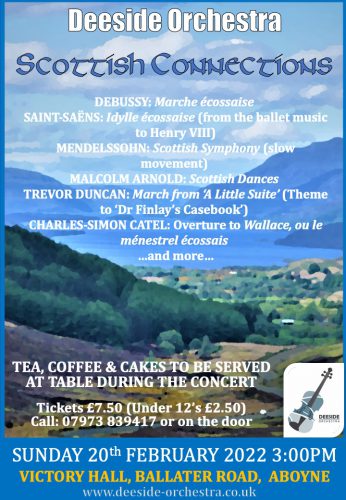 FEBRUARY 2022 – SCOTTISH CONNECTIONS
Our program included a mix of popular classics and light music from a variety of composers including Claude Debussy, Camille Saint-Saens, Felix Mendelssohn, Malcolm Arnold and Trevor Duncan.