NEXT CONCERT
JUNE 2019 – THE DEESIDE ORCHESTRA SUMMER CONCERT
The Deeside Orchestra will be celebrating the music of Felix Mendelssohn in its Summer concert on 15th June 2019.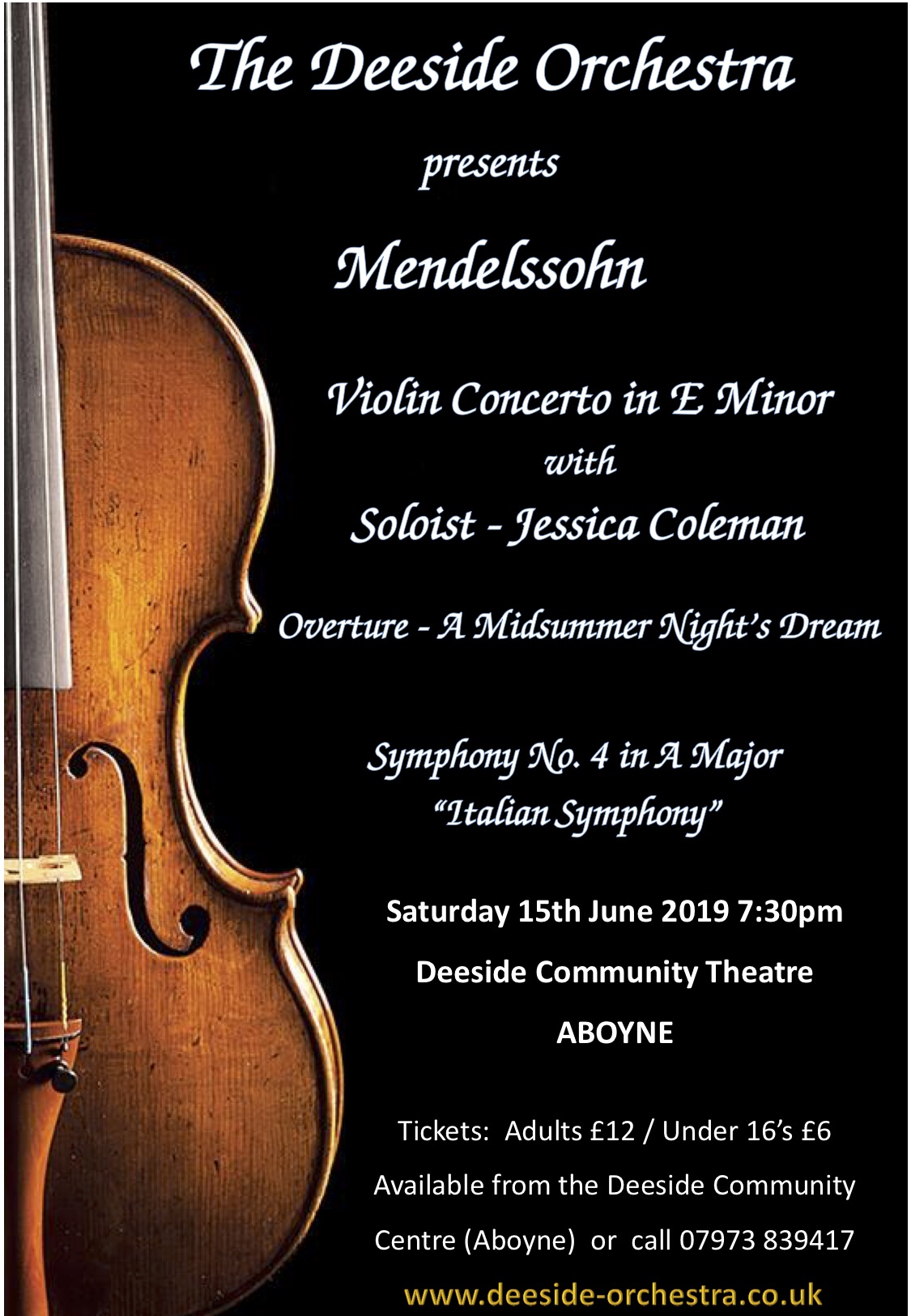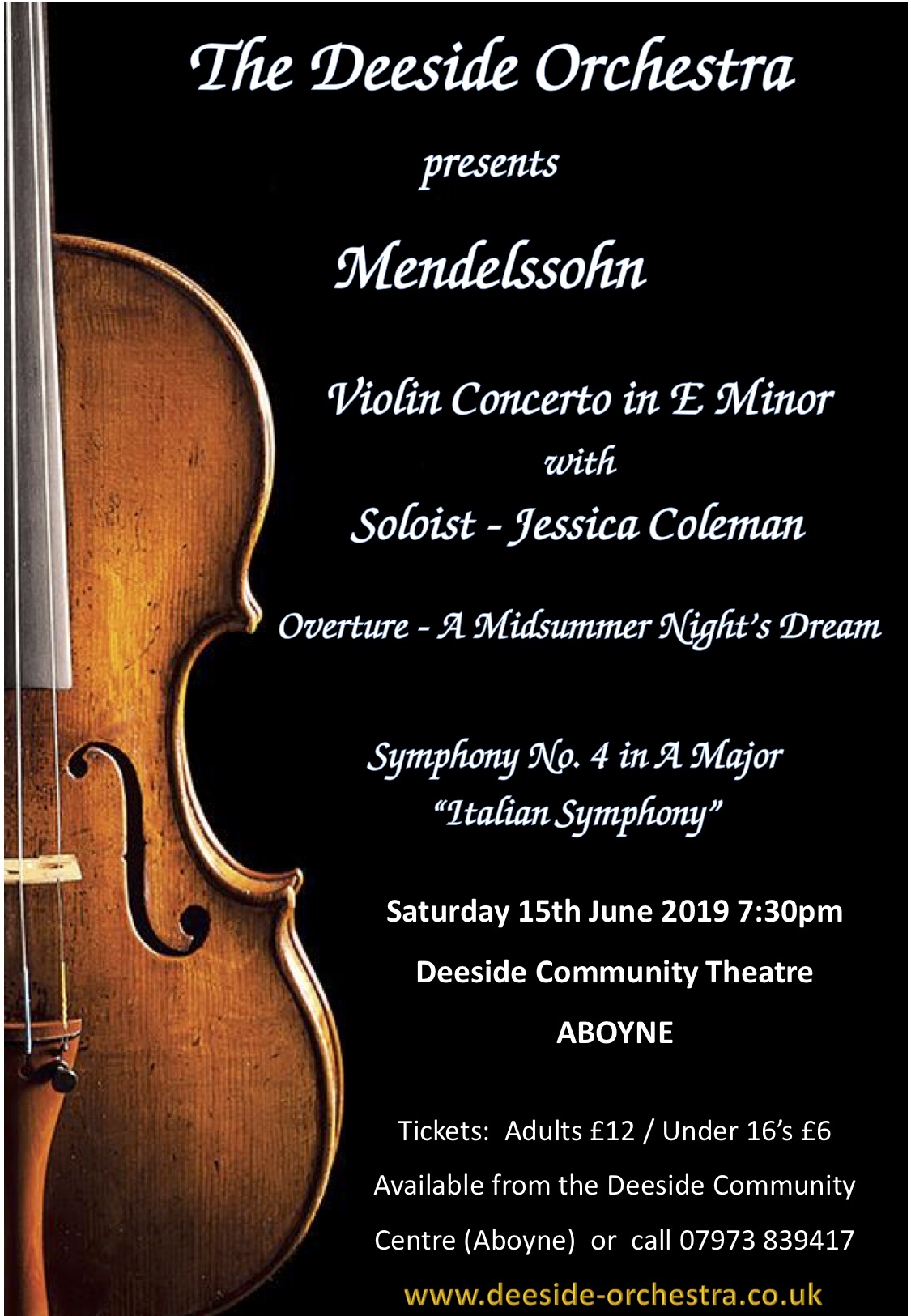 Returning to play with the orchestra after a successful performance of The Bruch Violin Concerto two years ago is London based violinist Jessica Coleman.  She will play Mendelssohn's very popular violin concerto in E Minor.  Jessica was born in Aberdeen and recently graduated from the Royal College of Music.  She has lead the National Youth Orchestra of Scotland and at present is a member of the Southbank Sinfonia.
Other pieces on the programme are Mendelssohn"s Overture "A Midsummer Night's Dream" and Symphony No. 4 also known as "The Italian Symphony".   All these pieces are joyous and light hearted  celebrations of Summer and Italy.
The concert will be held at 7:30pm, Saturday 15th June 2019 in the Deeside Community Theatre, Aboyne. Tickets may be purchased from the Deeside Community Centre, Aboyne or by calling 07973 839417.
To see more information about Jessica Coleman, click on the link here.
FUTURE EVENTS
STRAWBERRY TEAS
A coffee morning in partnership with Cults Parish Church with musical entertainment provided by musicians from the Deeside Orchestra
24th August 2019 10:00am – 12 Noon at Cults Parish Church (Kirk Centre), Cults
ROYAL BRITISH LEGION SCOTLAND

A special commemorative event with the Royal British Legion Scotland
4th October 2019 7:00 pm at Ravenswood Country Club, Banchory
PREVIOUS 2018 / 2019 SEASON EVENTS
JANUARY 2019 – IT'S PARTY TIME!
On January 12th 2019 the Deeside Orchestra played its traditional New Year Party to a sell out audience. During the concert the orchestra played a variety of light popular music and songs with soloists Moira Docherty and Tara Leiper.
There was also dancing to the Ceilidh music of the Rob McCombie Duo.
NOVEMBER  2018 – GOING PLACES
On 4th November 2018 the Deeside Orchestra performed an afternoon concert entitled Going Places.  The concert, held at Birse and Feughside Church, had programme of musical favourites with links to transportation, including:
Debussy, En Bateau from Petite Suite
Borodin, In the Steppes of Central Asia 
Offenbach, Barcarolle from The Tales of Hoffman
Vivan Ellis, Coronation Scot 
Richard Rodney Bennett, Murder on the Orient Express