Events
NEXT CONCERT
SATURDAY 18TH JANUARY 2020 7:30PM – LET'S PARTY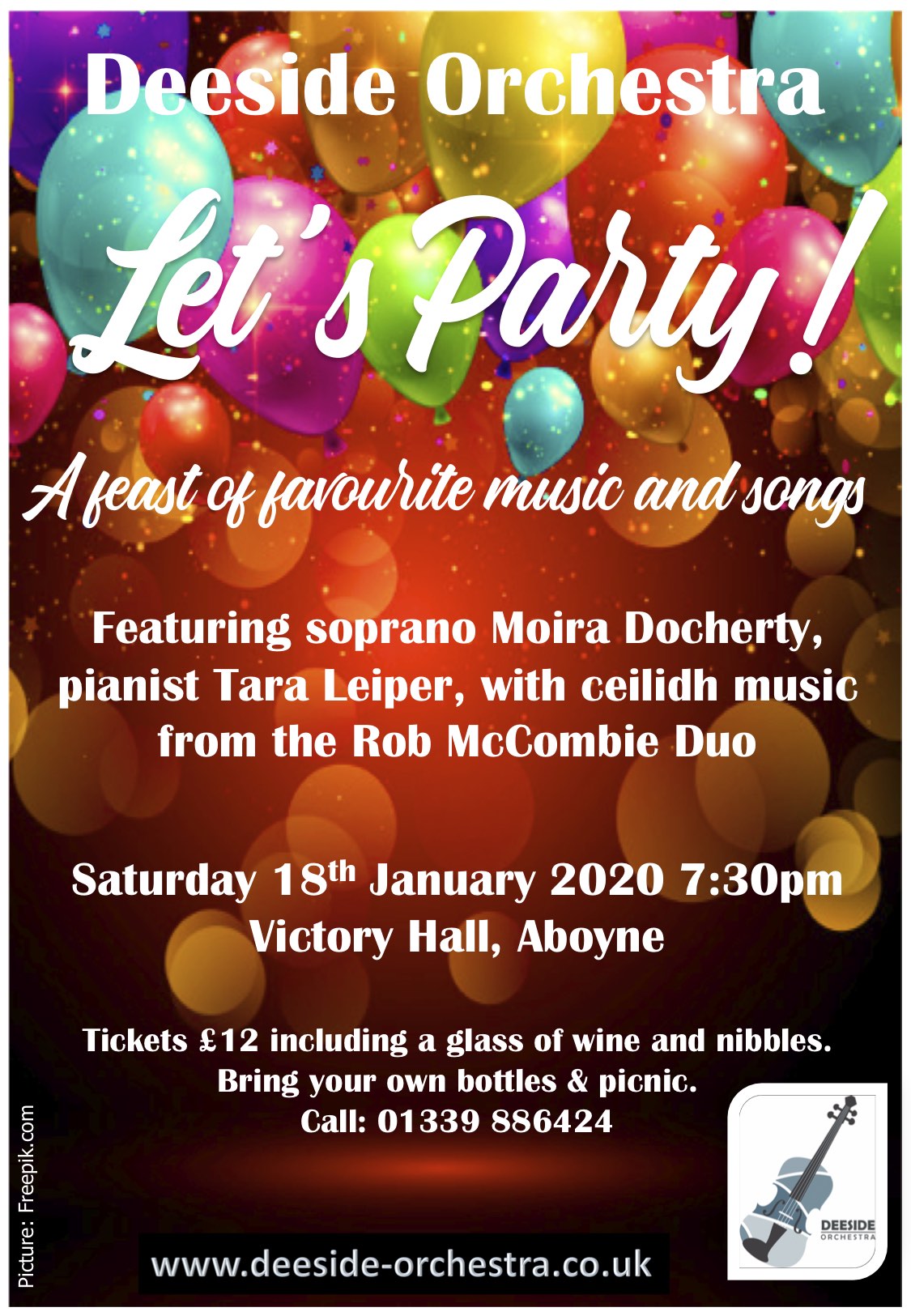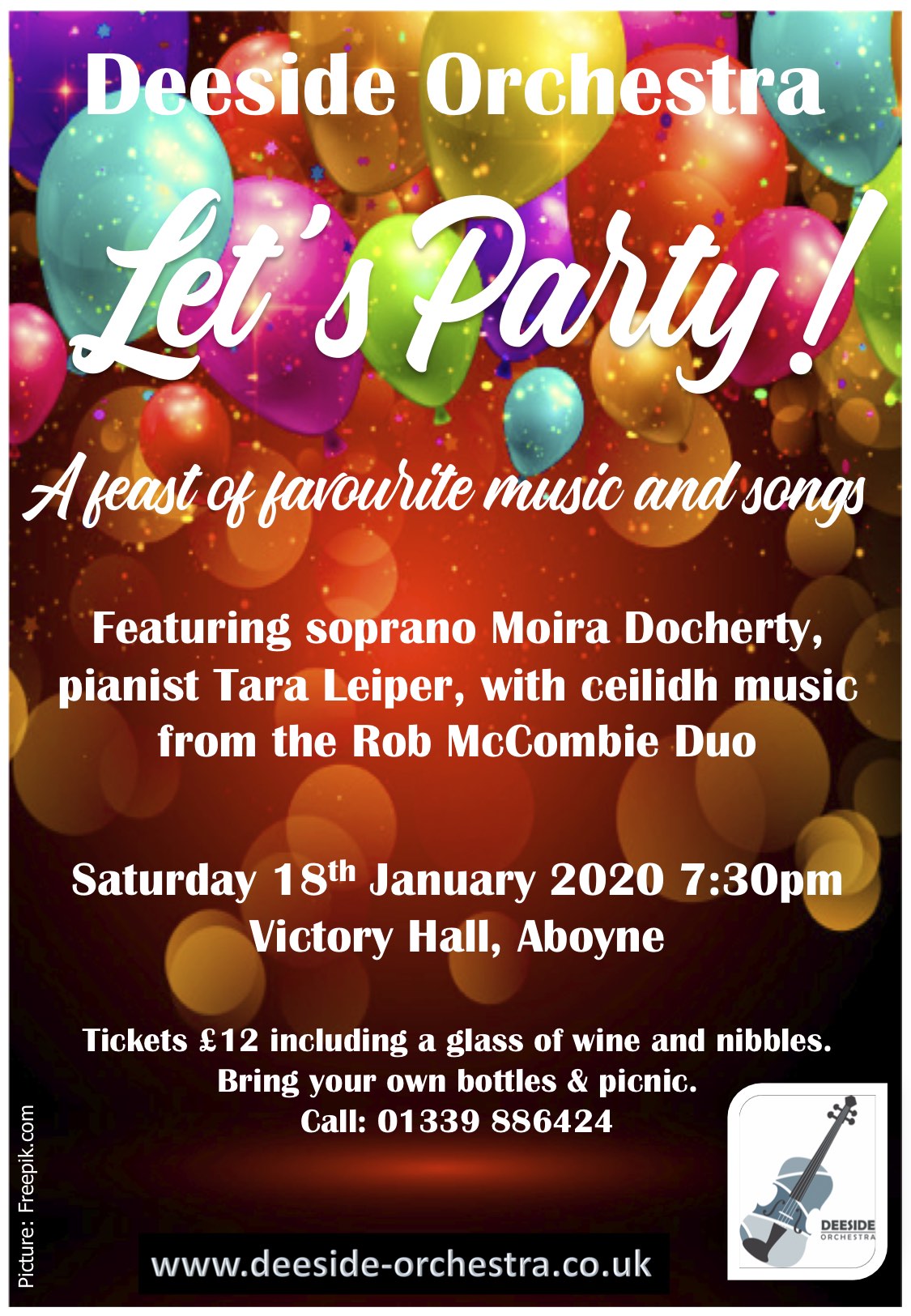 A FEAST OF FAVOURITE MUSIC AND SONGS
Deeside Orchestra is joined by soprano Moira Docherty and pianist Tara Leiper for its traditional New Year concert. We will be playing a broad programme of popular orchestral music and songs from the shows.
Bring your dancing shoes and enjoy the ceilidh music of the Rob McCombie duo.
Tickets: £12:00 (including a glass of wine and nibbles). Available by calling 01339 886424 or through members of the orchestra.
Join friends and family at a table (of up to 10) and bring your own bottles and picnic.
FUTURE EVENTS
SATURDAY 13th JUNE 2020 7:30pm – SUMMER CONCERT
On 13th June, the Deeside Orchestra will hold its summer concert at the Community Theatre Aboyne. Traditionally a concert of classical music, including an overture, a concerto with local professional soloist and a symphony.
Our programme is still being developed so watch this space.
PREVIOUS 2019 EVENTS
NOVEMBER 2019 – THE SKY AT NIGHT
We celebrated fifty years since the first manned spaceflight landed on the moon with a programme of well loved classical pieces with an astronomical theme.
OCTOBER 2019 – LEGION SCOTLAND CONCERT
This concert was performed in conjunction with the local branch of Legion Scotland and singers from Studio-Dee, and remembered key events from the last 100 years through music, words and song.
JUNE 2019 – THE DEESIDE ORCHESTRA SUMMER CONCERT
On 15th June the Deeside Orchestra  celebrated the music of Felix Mendelssohn in its Summer concert, with a programme including Mendelssohn's Violin Concerto in E Minor with soloist Jessica Coleman, Overture "A Midsummer Night's Dream" and Symphony No. 4.